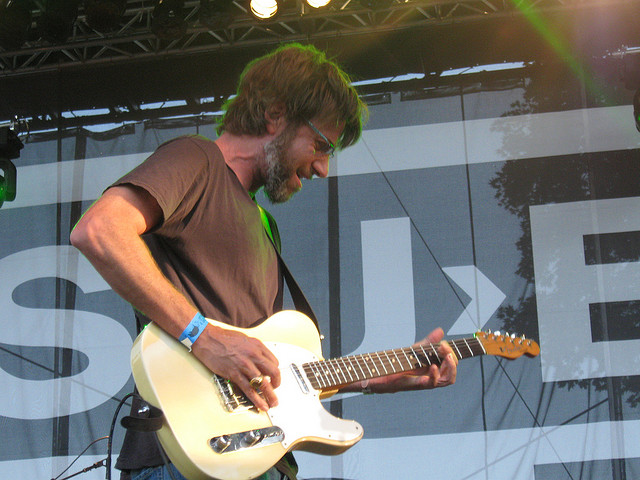 Stone Gossard performing with Green River in 2008. Photo by Travis Hay
From Travis Hay:
For the third episode of Evil Little Goats we broke out the big guns and had our first guest on the show (sort of).
Stone Gossard's sophomore solo album, Moonlander, will be released tomorrow (June 25) and not only has the third episode of Evil Little Goats has been dedicated to Stone in order to mark the occasion, we've got an interview with the man himself.
Regular Guerrilla Candy readers will remember that I interviewed Stone back in April when he was doing promotion to advance the album. And while Evil Little Goats is still very much in its infancy, we decided to go big for episode 3 which is simply titled The Stone Gossard Interview.
Yes, that's right, you can hear my interview with Stone during this episode. Not only does he talk about the status of the new Pearl Jam album and whether the band plans to perform a concert in Seattle any time soon, he also talks plenty about Moonlander, his songwriting process and whether he plans to play any solo shows to promote the album.
Give the episode a listen below. It's the first, and possibly only, time we've (sort of) had a member of Pearl Jam on the podcast. And as always feel free to reach out to us at Evil Little Goats via email or by commenting below. And if you missed the first two episodes of Evil Little Goats you can give them a listen over here.